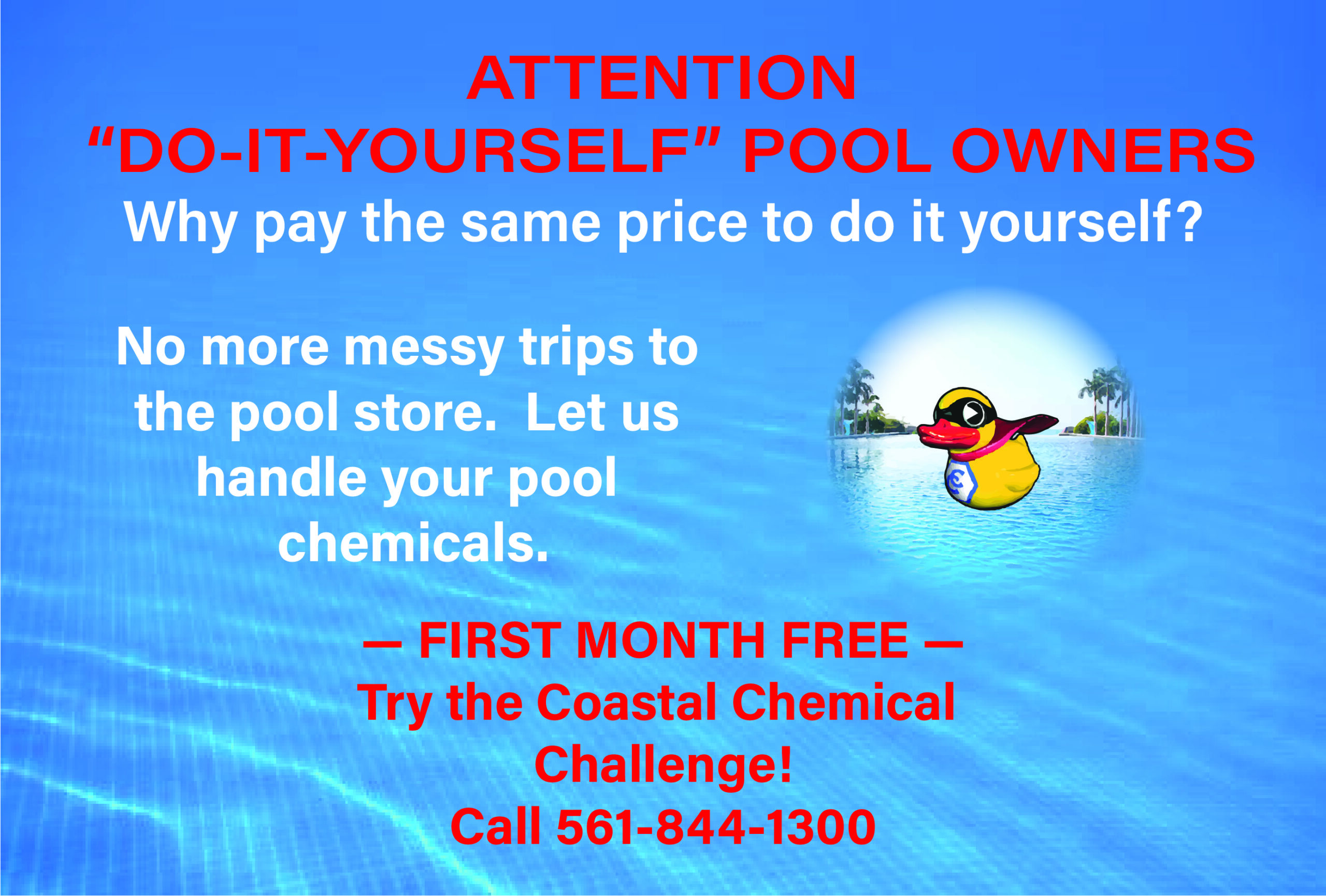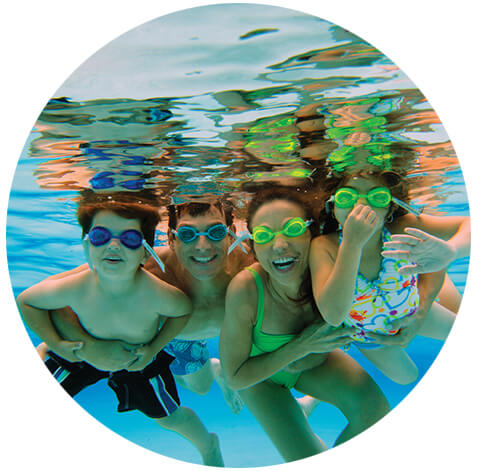 Enjoying your pool with you family at any time should be accessible at any time, but a pool requires time and work. Let Coastal Chemical Pools keep your pool crystal clear at all times.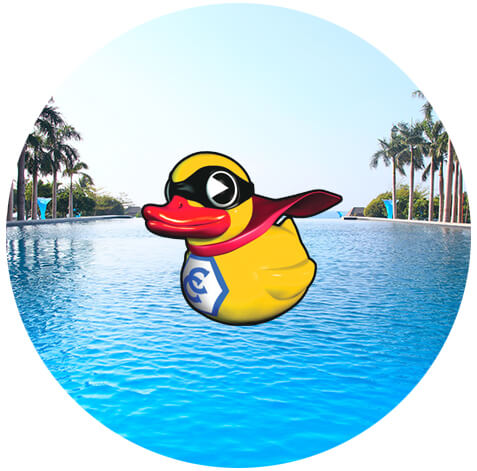 Our Economical Service provides you a crystal clear pool without you having to do it yourself. We provide you the pool chemicals and a technicians to clean your filter and maintain all levels.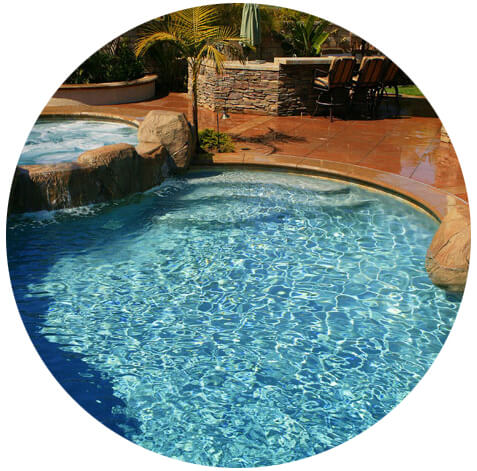 Chemical balancing for your pool. We can also offer you a full-service pool cleaning instead, but most of our customers go with the popular
chemical pool balancing
Economical service.
Win Free Pool Service for a Year
*Every new customer gets a chance for a full year free of service. One customer per year chosen. Every customer is entered each year.
I purchased my home in 2004 and moved to Florida. I found Coastal Chemical on Google and have been using them ever since. These guys are great!!
I couldn't ask for a better pool servicing company. These guys are the best! Coastal chemical pools handles my pool and all of my family members pools as well. A++ service.
I'm writing you guys to let you know that I have been a loyal customer for the past 10 years. I just wanted to thank you for your outstanding service, thanks!
I haven't had any complaints with this company. They service my pool and show up consistently. They handle just balancing my pool chemicals and cleaning my filter. Thanks guys!!!
Coastal Chemical Pools
226 10th St
Lake Park, FL 33403
Pool Supplies West Palm Beach
We are known for our lowest priced full chemical pool service in Palm Beach County. People know us for our Economical service: The Pool Chemical Balancing Service
We eliminate you having to buy pool supplies, maintain and balance your chemical levels, we handle all of that for you!
We are the best West Palm Beach Pool Chemicals company. Coastal Chemical Pools Inc. is one of the first Pool Chemicals company started in Palm Beach County. Been in business since 1982 and offer the lowest rate when it comes to our most popular Economical Pool Chemical Balancing Service.
If you are looking for the best Pool Supplies West Palm Beach company, Get Started by clicking the button below. Then choose your service and complete the form on the page there for after.
Palm City
Hobe Sound
Stuart